Laparoscopic Suture Simulator-Assessment System<MW16>

---
Laparoscopic Suture Simulator -Assessment System-
Production Supervision :
Makoto Hashizume, Professor, Center for Advanced Medical Innovation, Kyushu University, Japan
Munenori Uemura, PhD Professor (Assistant), Center for Advanced Medical Innovation, Kyushu University, Japan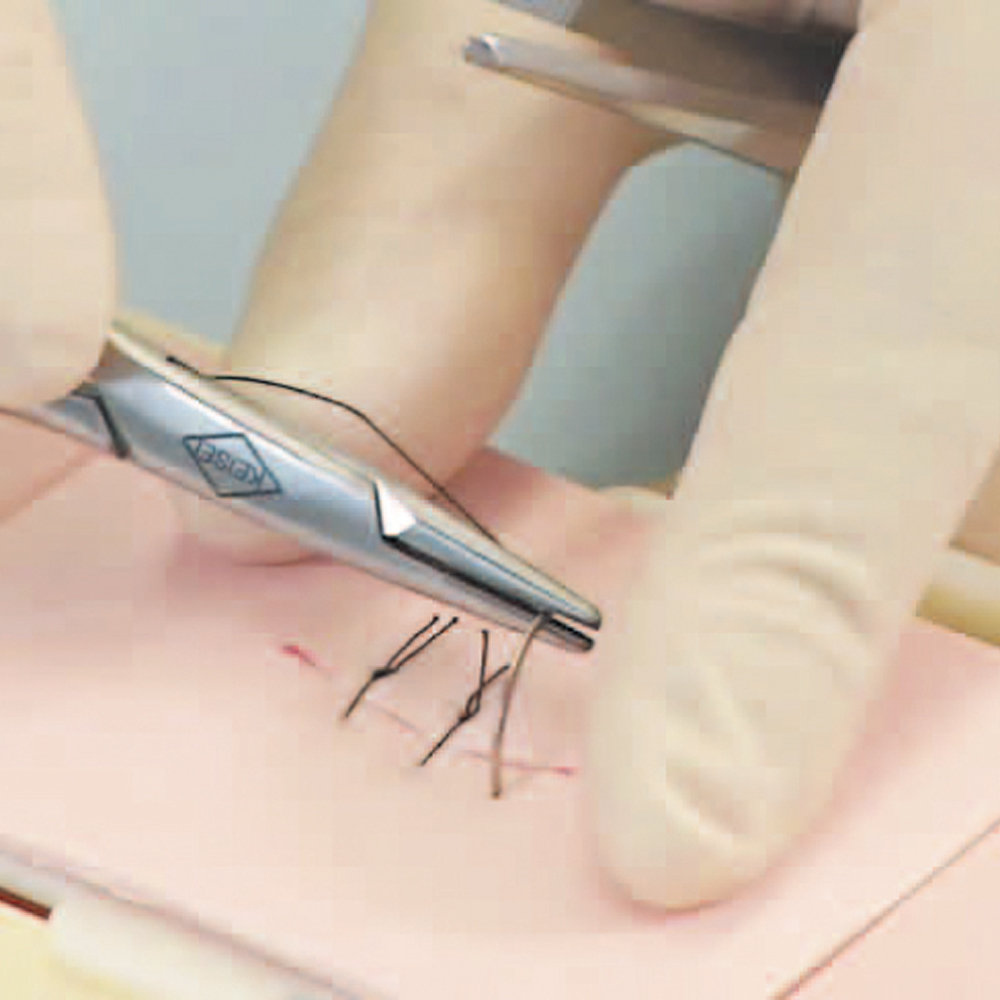 Without the training box,
the unit is a suture-skill simulator evaluation model.
With this model, user can learn skin suture training.
This trainer evaluates user's skin suture skills in 6 criteria.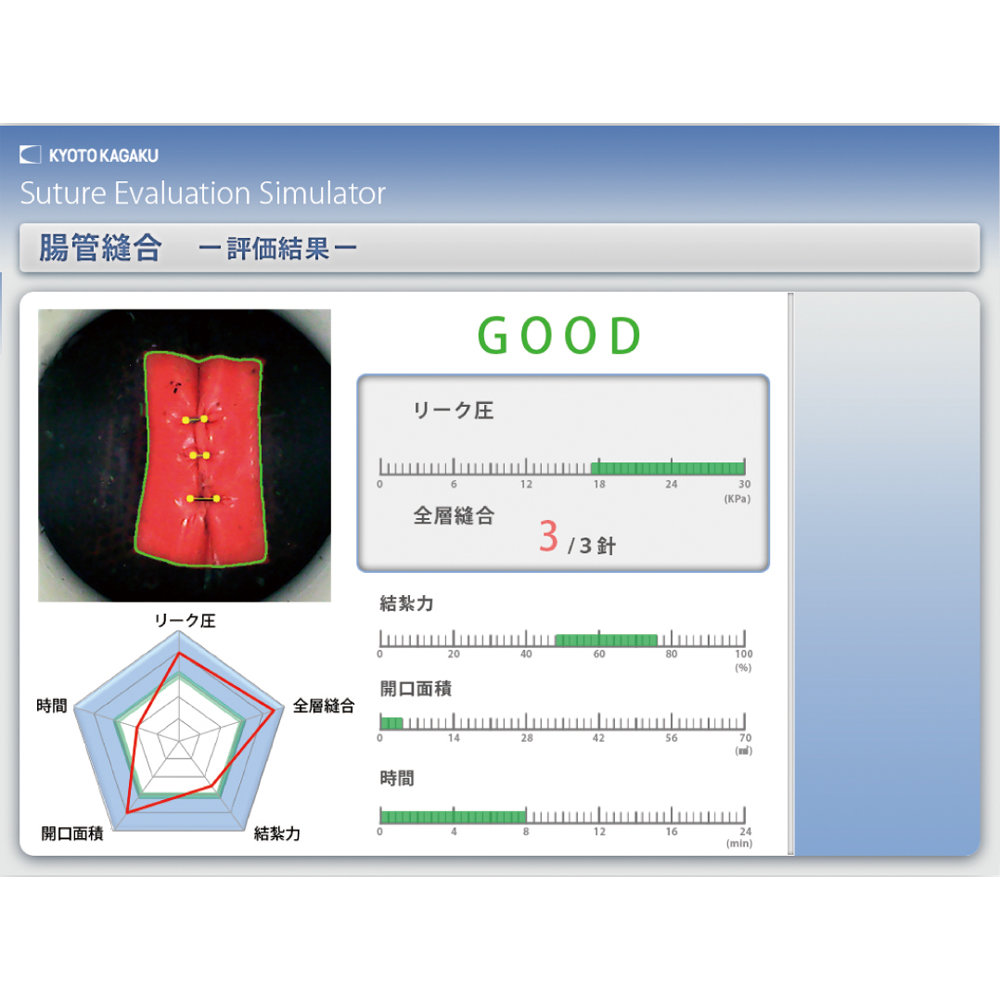 Place simulated intestinal tract in the training box.
Use forceps to start training in suture skills.
User's skills can be evaluated in 5 criteria.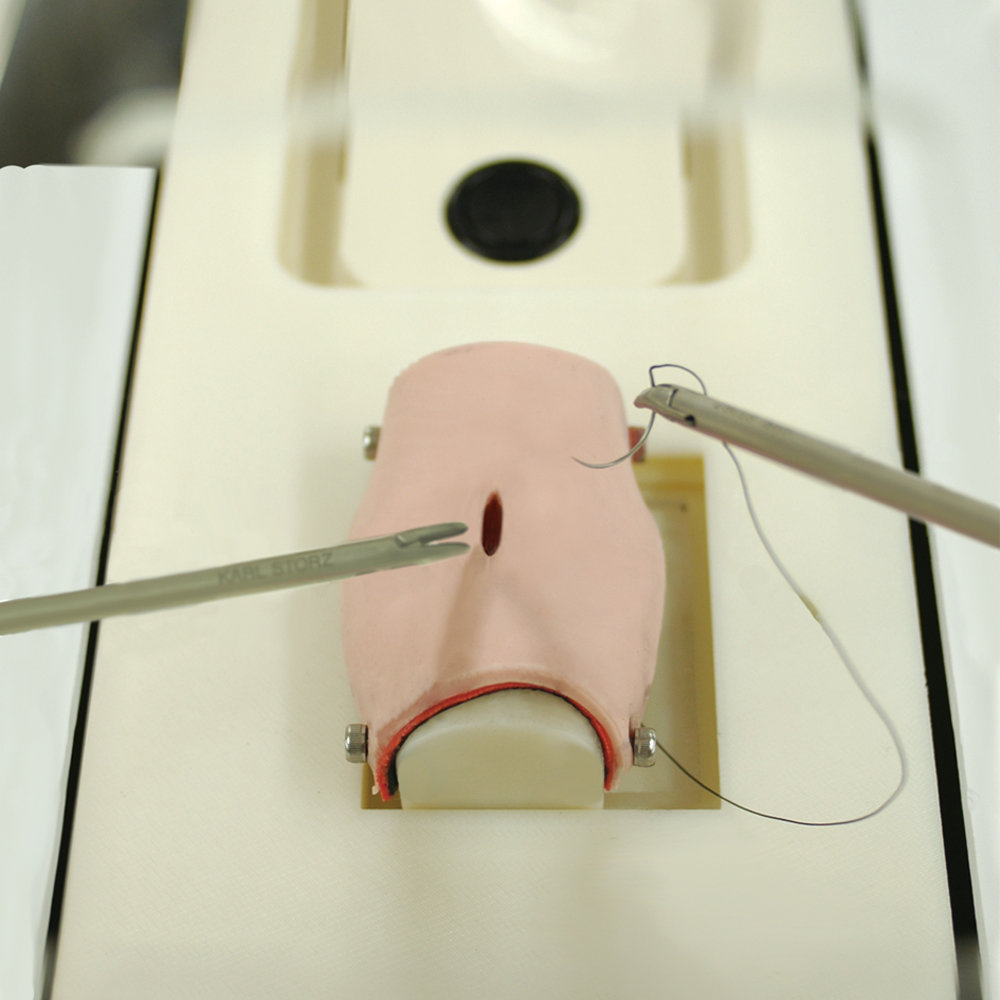 User can learn how to use forceps in the built-in training box of the unit model.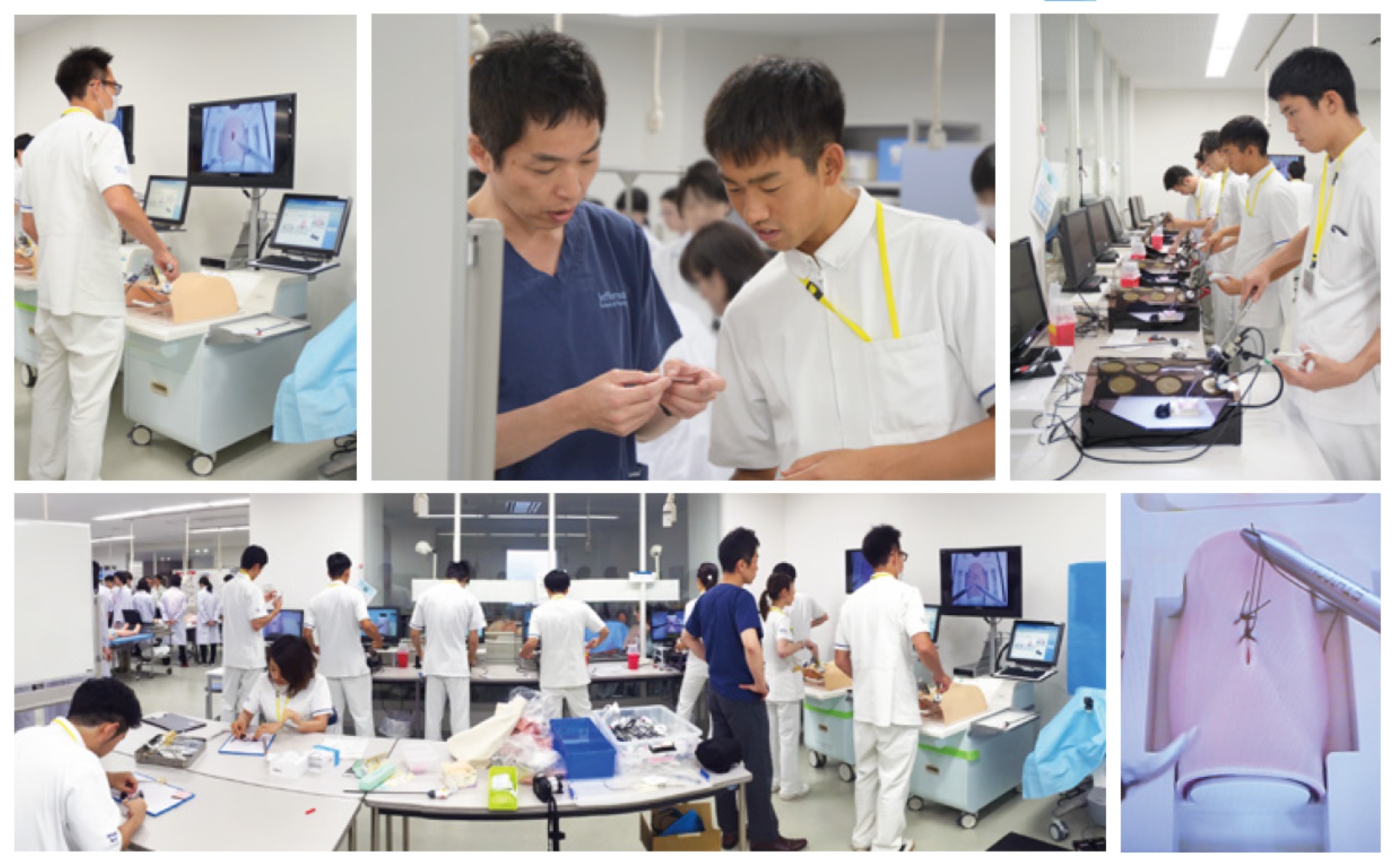 Descriptions
Assess skills in laparoscopic suture
Unit model simulator for numerical evaluation for skills in laparoscopic intestinal suture,
as well as simple skin suture. The simulator also facilitates basic training in laparoscopy.

Features
This model evaluates skills in laparoscopic suture.
Evaluation data of user's improvement can be saved.
Intestinal parts are made of life-like material. Needle-tip response can be felt at puncture and insertion.
Apparatus ar equipped in the unit and ready to use.
Set includes
1 monitor
1 touch-monitor
1 video camera for assessment
1 torso body
1 unit base
1 printer
1 key board
1 set of trocar
30 pieces of suturing sheet(intestinal tract)
30 pieces of suturing sheet(skin)
1 container
1 instruction manual
Specifications
Size:W50xD110xH160cm
Weight:93kg
Power:AC100-240V 50/60Hz
Power consumption:180VA
.
---