LM-114
Obstetric Assistant Model Set type Ⅱ, Hiroko LM-114
Outline
Obstetric assistance during normal delivery, including the side-lying and hands-and-knees positions, can be practiced.
This set allows trainees to practice a series of obstetric assistance techniques, such as protecting the perineum and inspecting the fetus and placenta.
Features
This set supports practice for obstetric assistance for normal delivery, including free-style delivery (the side-lying and hands-and-knees positions).
The presence of legs makes it possible to the practice by reproducing a near-clinical setting. (The feet can be detached.)
The fetal model can reproduce the third rotation. This also makes it possible to practice assistance techniques during vacuum extraction and forceps delivery.
The placenta model's umbilical cord can be manipulated with Kocher forceps and an umbilical clip. It is also possible to reproduce the nuchal cord.
The vulva of the previous models (Vaginal Examination Model-Vulva Ⅱ LM-101F, Obstetric Model-Vulva Ⅱ Primipara Type / Multipara Type LM-101P / LM-101M and Perineal Suture Model - Vulva LM-0635) can be used with this set.
Practical Training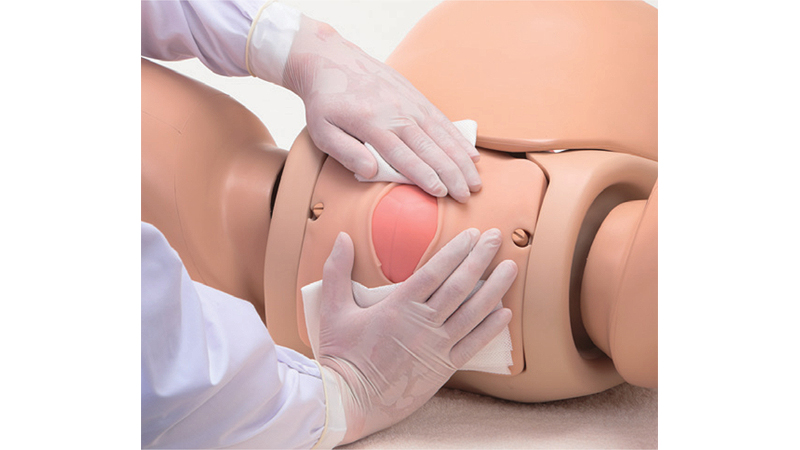 Perineal protection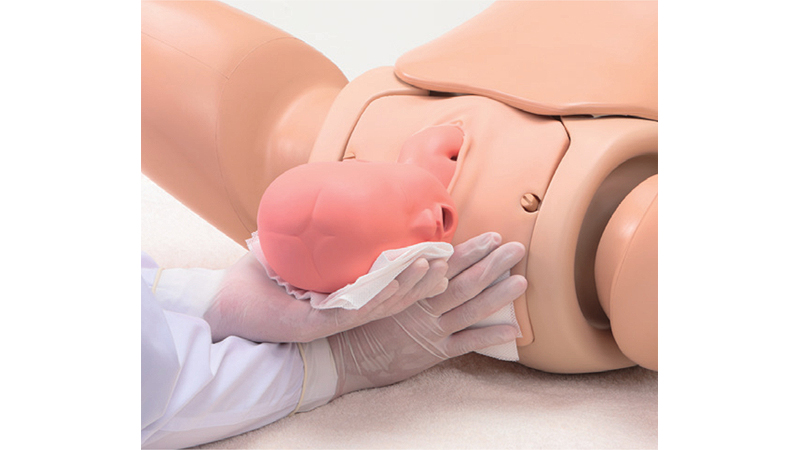 Delivery assistance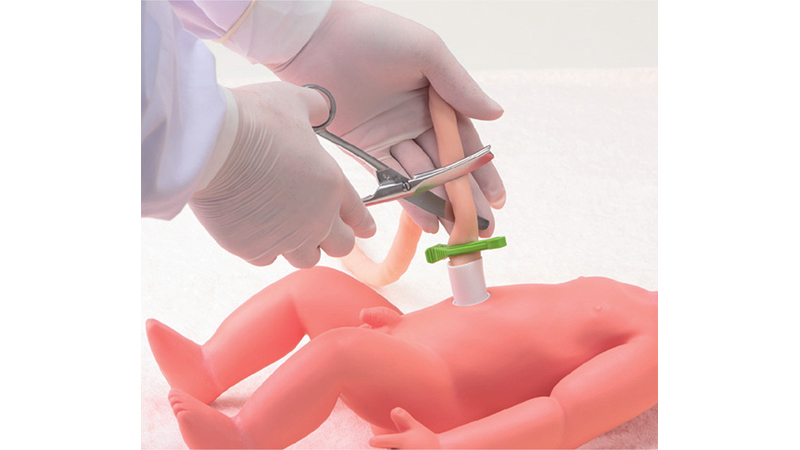 Cutting the umbilical cord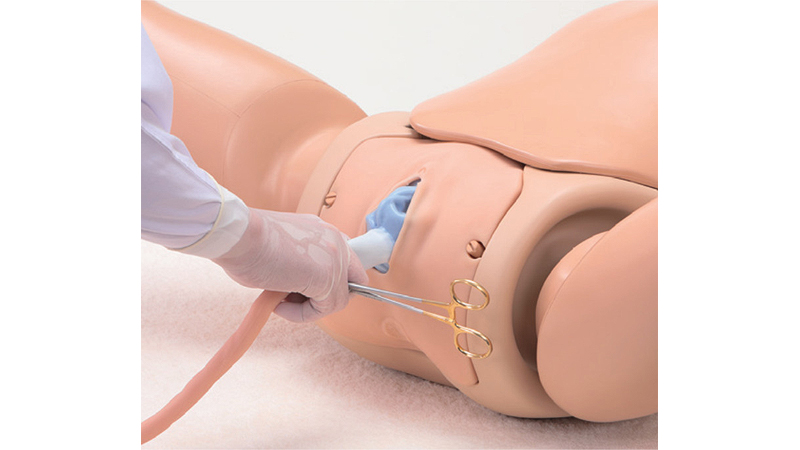 Delivering the placenta
Free-style delivery
The model can reproduce not only the supine position but also hands-and-knees and side-lying positions.
Obstetric assistance can be practiced in each body position by rotating the fetal model according to its position.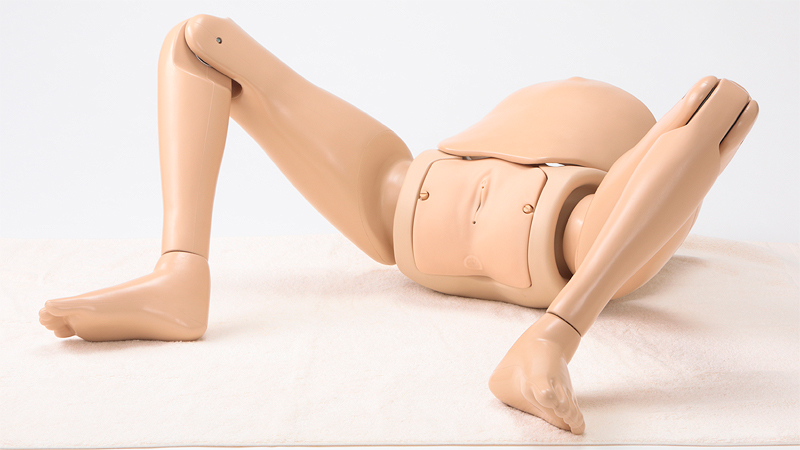 Supine position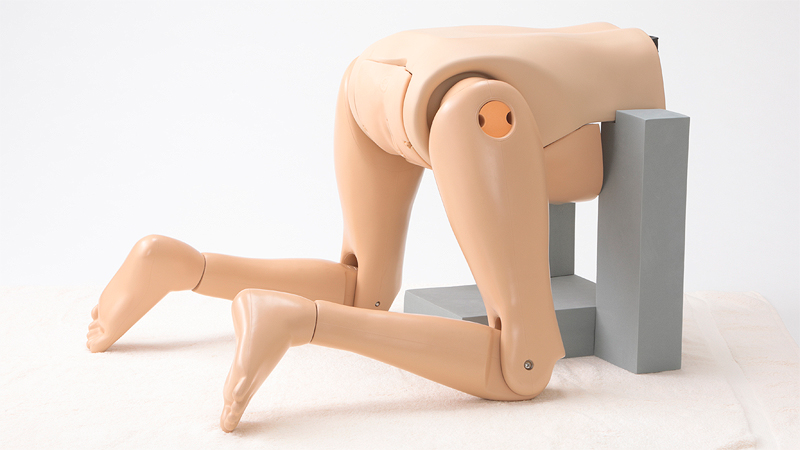 Hands-and-knees position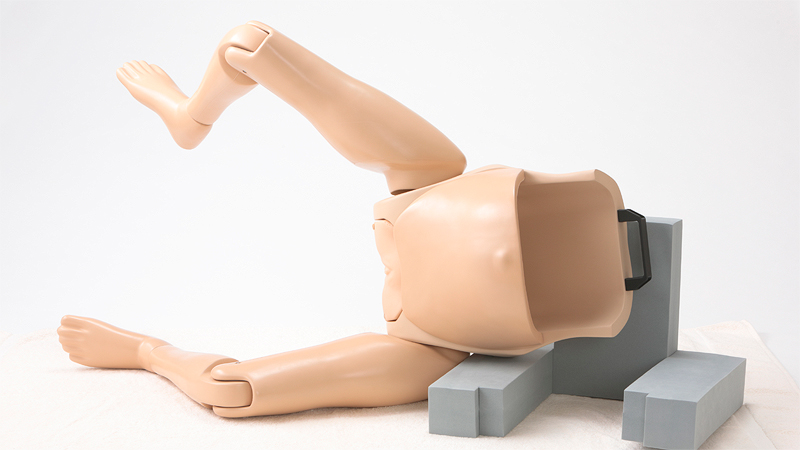 Side-lying position
Components
| | |
| --- | --- |
| Main body | 1 |
| Obstetric model - vulva Ⅱ (primipara type) | 1 |
| Fetal model | 1 |
| Placenta model | 1 |
| Replacement Umbilical cord for Placenta model | 1 |
| Binding band | 2 |
| Glycerin | 1 |
| Free-style base for fixing in place the main body | 1 |
| Cloth cover for main body | 1 |
Spares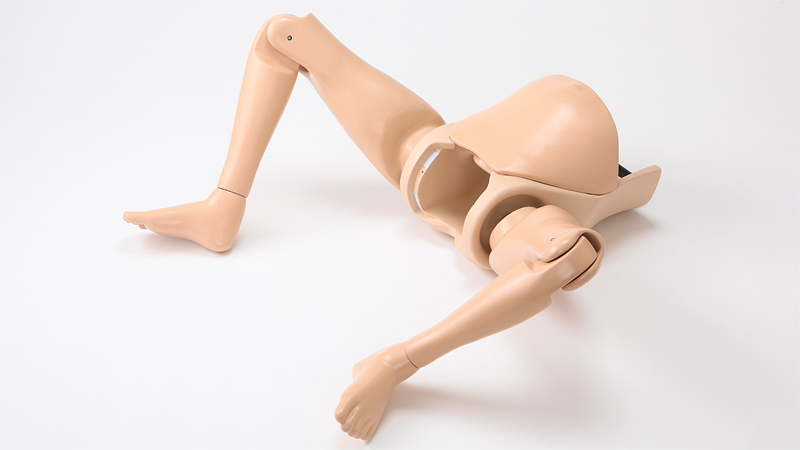 Main body
LM-114C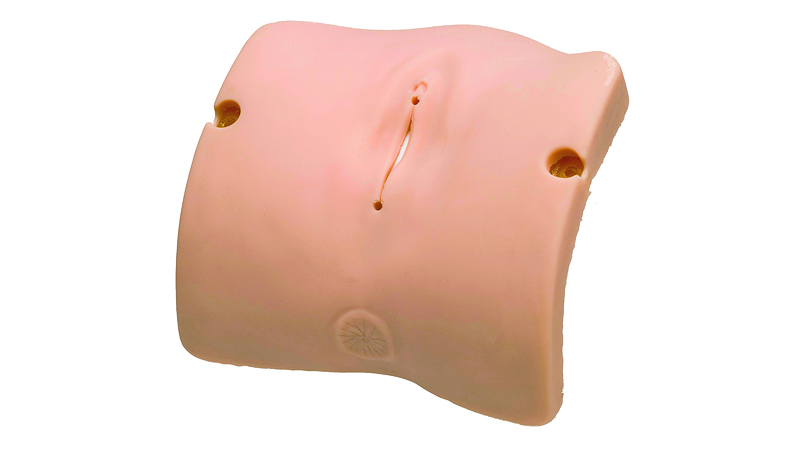 Obstetric model - vulva Ⅱ (primipara type)
LM-101P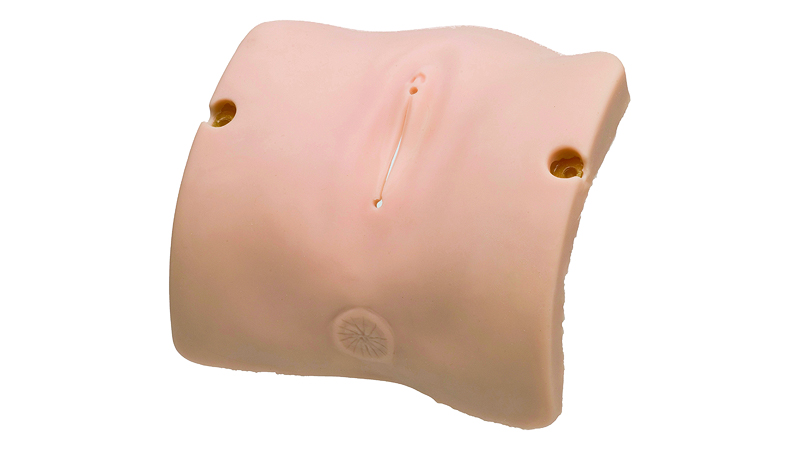 Obstetric model - vulva Ⅱ (multipara type)
LM-101M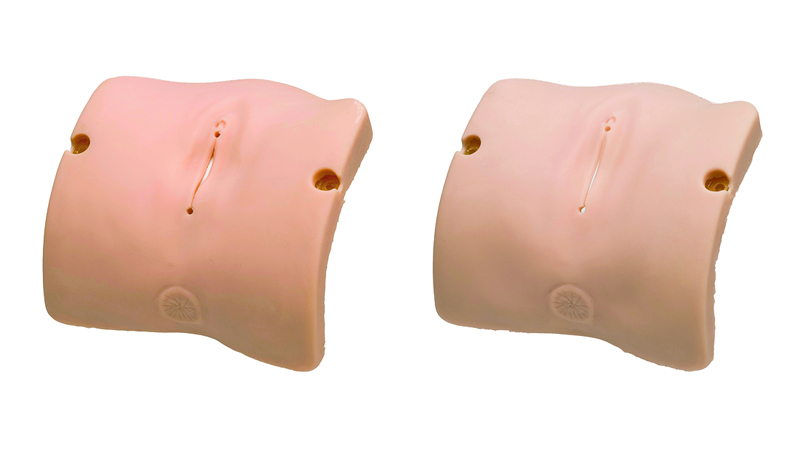 Obstetric model - vulva Ⅱ set (primipara and multipara type)
LM-101S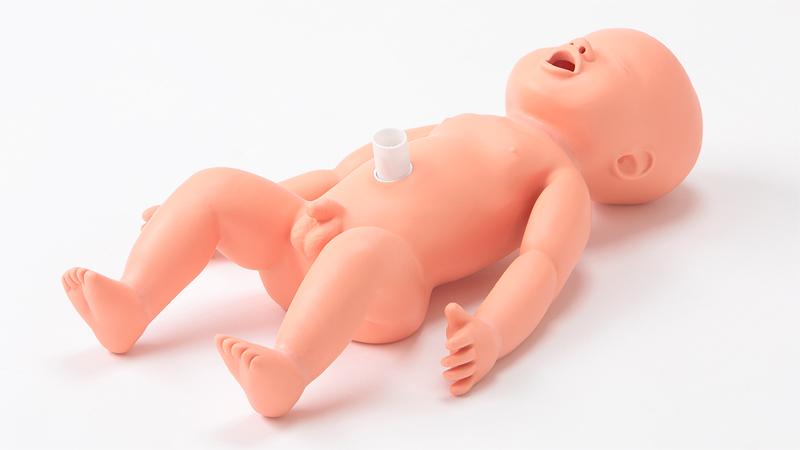 Fetal model
LM-114A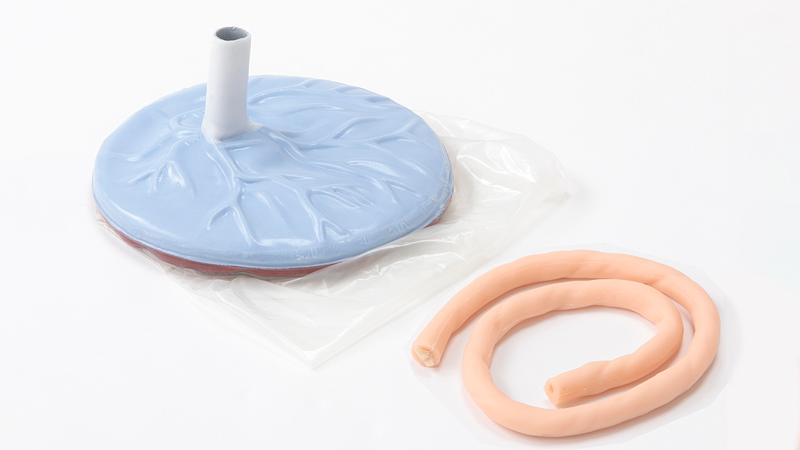 Placenta model
LM-114B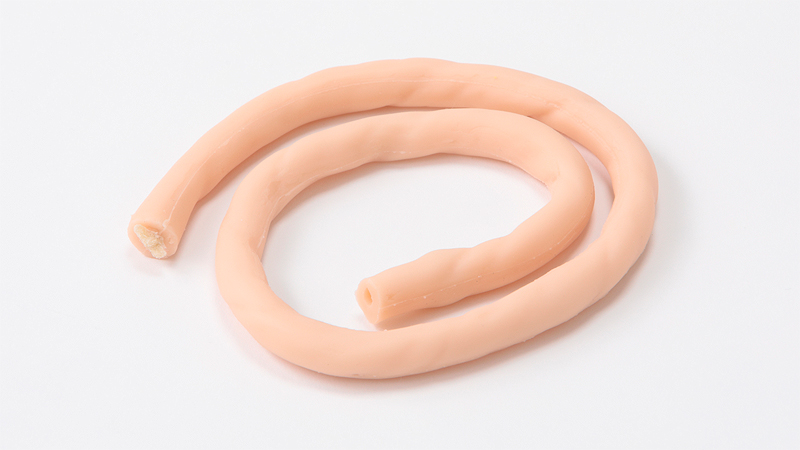 Replacement Umbilical cord for Placenta model
LM-114D
Options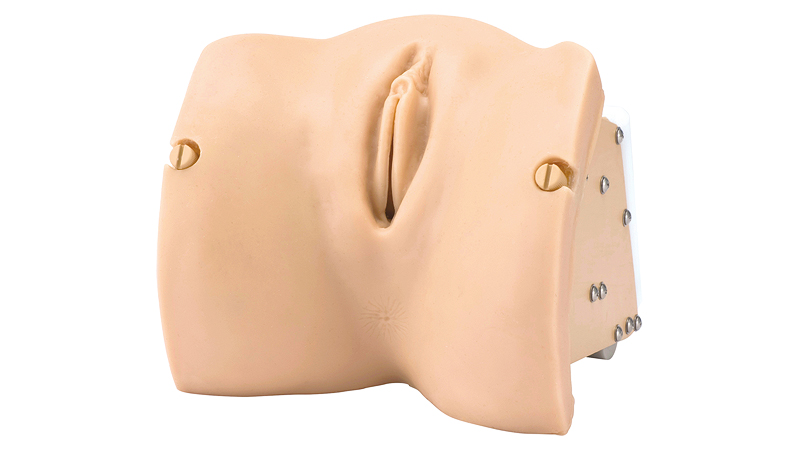 Vaginal examination model - vulva Ⅱ
LM-101F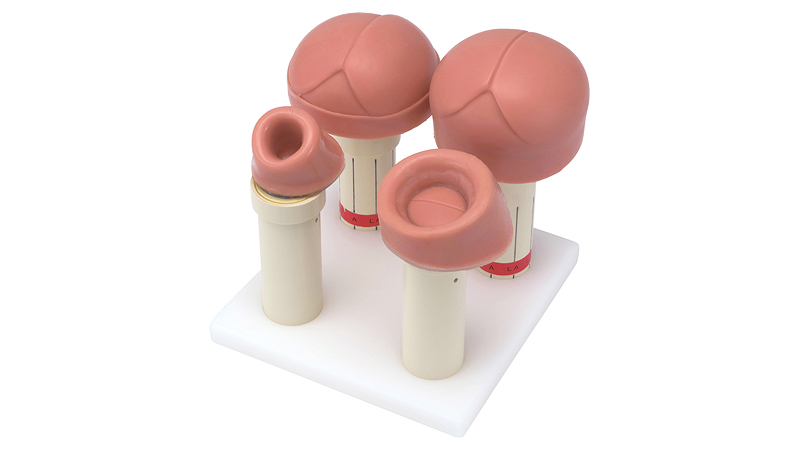 Uterus dilation model set (4 types)
LM-101G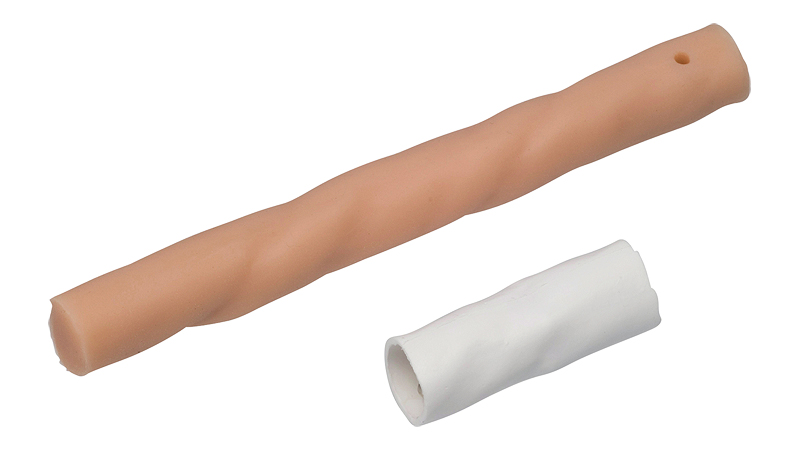 Umbilical cord kit
LM-101D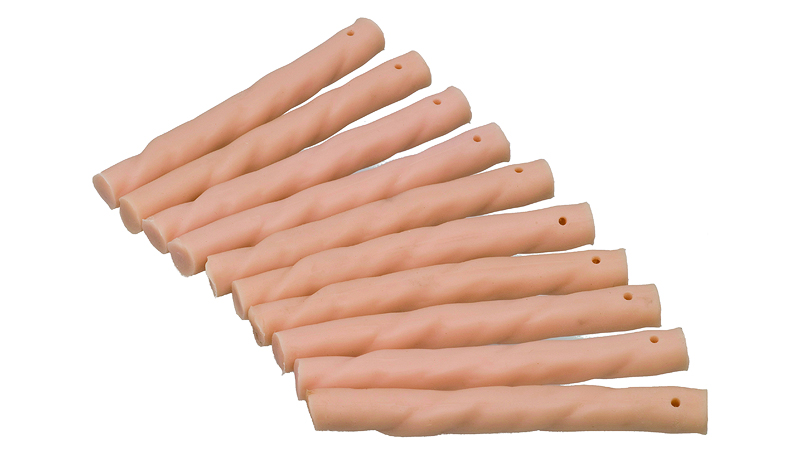 Umbilical cord for replacement (10pcs)
LM-101E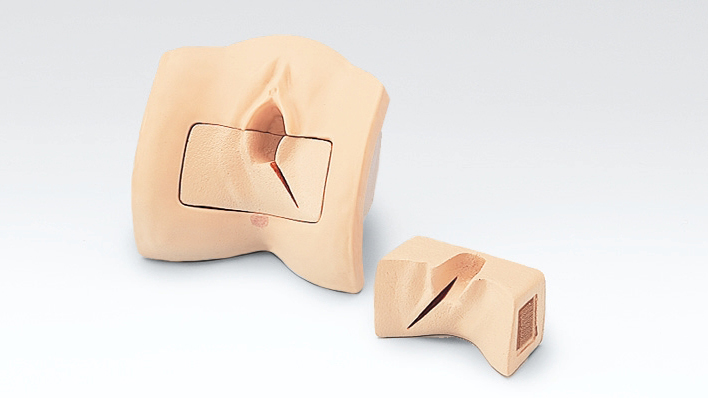 Perineal suture model - vulva (with left and right laceration model)
LM-0635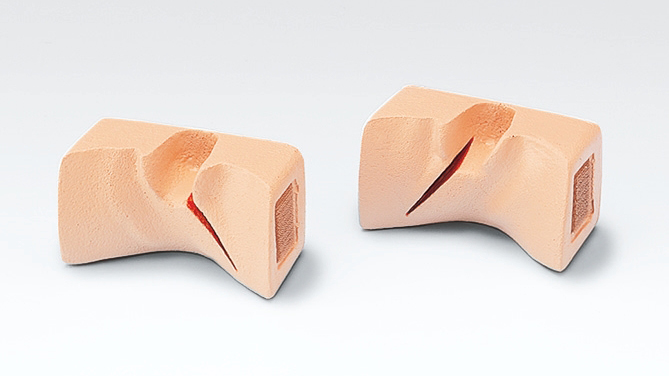 Perineal Suture Model (Left and Right Laceration Model)
LM-0636
Specifications
Main body
| | |
| --- | --- |
| Size | Approx. 116(L) × 50(W) × 28(H) cm |
| Weight | Approx. 6.0 kg |
Obstetric model - vulva II (primipara type)
| | |
| --- | --- |
| Size | Approx. 17(L) × 17(W) × 8(H) cm |
| Weight | Approx. 0.6 kg |
Fetal model
| | |
| --- | --- |
| Height | Approx. 40 cm |
| Head circumference | Approx. 32 cm |
| Weight | Approx. 2.2 kg |
Placenta model
| | |
| --- | --- |
| Diameter | Approx. 19 cm |
| Height | Approx. 10 cm |
| Weight | Approx. 0.6 kg |
Replacement Umbilical cord for Placenta model
| | |
| --- | --- |
| Diameter | Approx. 1.4 cm |
| Umbilical cord length | Approx. 65 cm |
| Weight | Approx. 80 g |
Free-style base for fixing in place the main body
| | |
| --- | --- |
| Size | Approx. 31(L) × 44(W) × 39(H) cm |
| Weight | Approx. 0.8 kg |