LM-087
Face shield for CPR training Faceshee LM-087
This product is not available in countries requiring CE mark.
Outline
This is a face shield only for training in artificial respiration using training models.
* Since this is only for training models, please do not use it on a real person
Features
Reasonable price.
Those who prefer not to use their mouth on a doll directly or those who are sharing a model while training should use the face shield.
Sanitation while training can be increased further by washing and disinfecting the doll's mouth.
This product can be used in various classes and educational facilities.
Components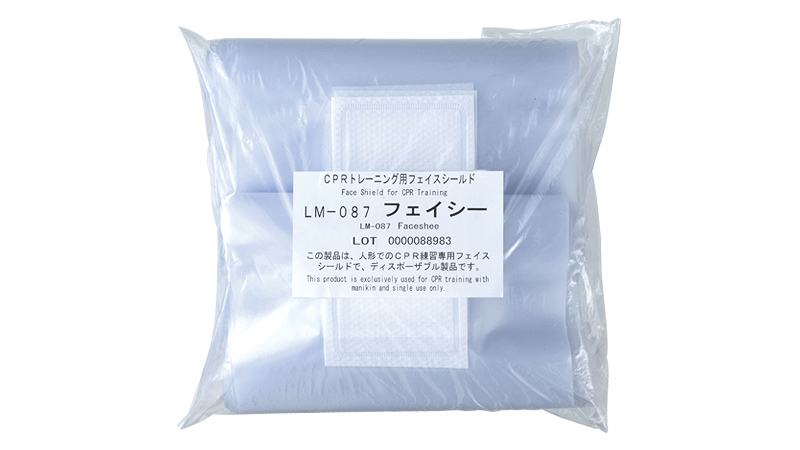 200 pcs
Specifications
Sheet size
Approx. 25(L) × 18(W) cm