Titanium Cranial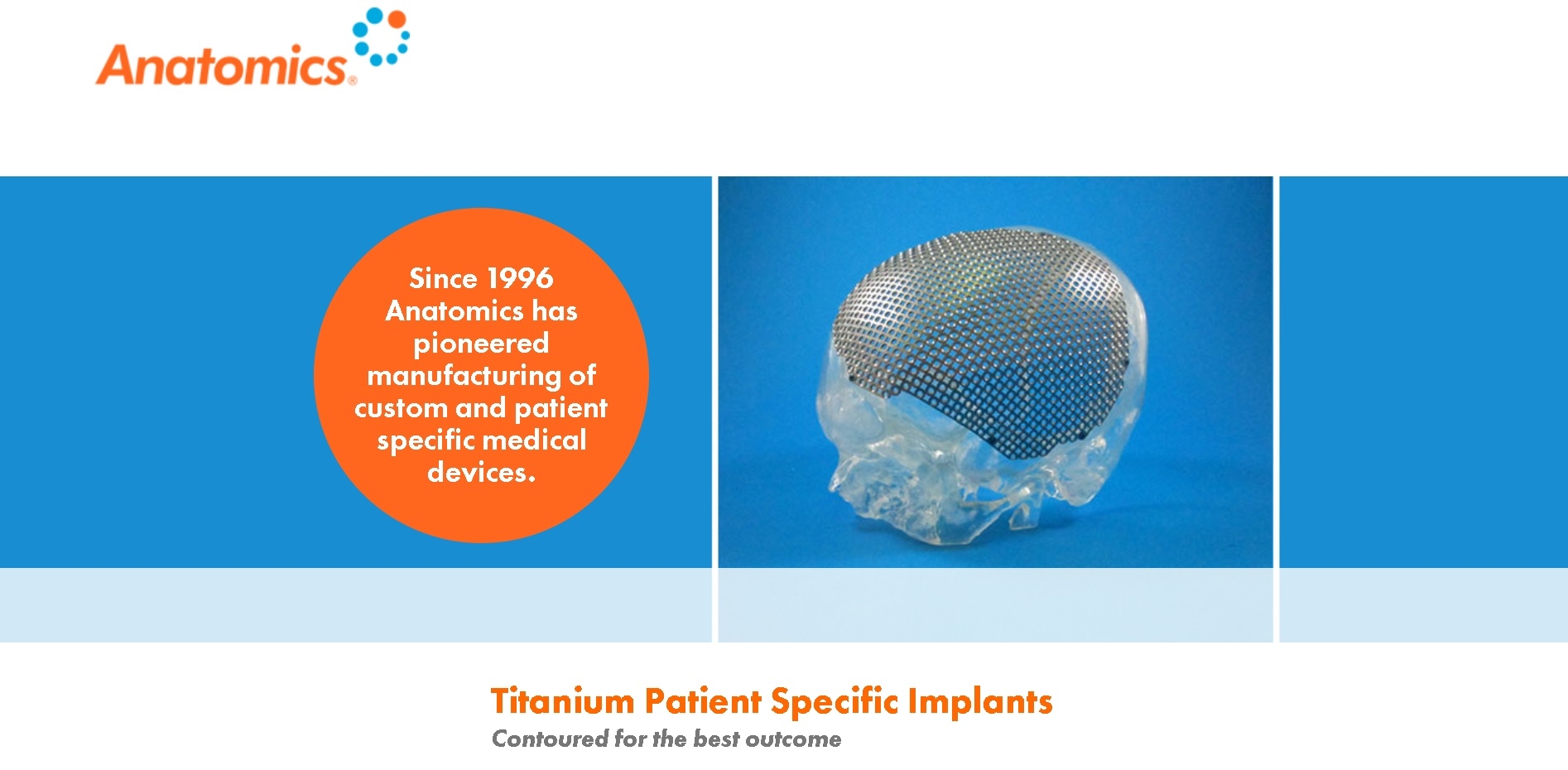 Titanium Patient Specific Implants
Contoured for the best outcome
Manufactured from surgical grade titanium mesh, and is used to restore bone structure after a patient suffers trauma to the skull. The benefits of Titanium can be:
Minimise Intra Operative Handling
No need to shape, cut or contour the implant in theatre, because each implant will fit the anatomy perfectly and eliminate fixation of plates under load.
Overlaps uneven margins
Ideal for immediate reconstruction of cranial defects with uneven margins caused by the removal of an irregular bony tumour or defect.
Clear vision through the implant
The titanium mesh implant allows the surgeon to see if there is a collection of fluid or a haematoma forming in the extra-dural space.
Facilitates tissue integration
The titanium perforations permit adhesion of the soft tissue which helps to secure the implant and allows adequate blood supply to the overlying flap i.e. scalp.
Design Your Implant

Surgeon can contribute to the implant design or decide on tumour resection margins
Online implant design review service available via AnatomicsC3D
BioModel and implant prototype can be sent to the surgeon for review with the patient as part of the design process

CT Scan Protocol