Anatomics System
Cranio Maxillo Facial
Anatomics manufactures patient specific surgical implants for the Craino Maxillo Facial region.
Cranial Implants
Anatomics manufactures custom made or patient specific cranioplasty implants from CT scan data. More>>
Facial Implants

Anatomics manufactures custom made or patient specific implants for facial reconstruction, asymmetrical facial corrections, congenital facial defects and facial augmentations. More>>
A platform where best practice is implemented and where better practices are evolved.
AnatomicsRx is pioneering community-based personalised healthcare and invites you to explore our "personalised healthcare platform".
About Solutions
Solutions allows our Solution Centres to manage their workflow and to link in to our Solution Hubs and other suppliers of medical additive printing solutions and prosthetics suppliers. Solutions is a new, revolutionary, workflow management portal that streamlines processes to improve efficiency and saving on hospital resources and costs.

There are two key areas in which Solutions can be implemented, these are:
・Patient case management.
・Hospital process management.
As a patient case management tool, Solutions aids in the management of the whole process from initial referral to post-operative care. Solutions provides a step by step surgical planning tool where the surgeon selects the intended procedure and construct a patient specific solution. The platform recommends associated logistics and solution supplies whilst enabling the surgeon to input, vary, or override the requirements before ordering.
The Solution Centre receives the surgeon's instructions in real time and for the Solution Centre to print acrylic solutions such as biomodels and surgical templates.
As a hospital process management tool, Solutions can be used to manage other hospital processes, for example, data can be utilised to demonstrate the cost to waste ratio in surgical procedures.
The aim is to streamline the hospital processes to increase efficiency leading to decreased costs. Solutions integrates all steps involved in the process and increases the ease of access to and management of the process from end to end. Solutions in effect offers a 'one stop shop' for hospital staff needs and reduces the requirements for manual form filling, ordering and monitoring.
Through effective management of the processes above, Solutions will build up to become a searchable knowledge library of solutions, innovations and case studies. This library may be accessed and interactively modified to facilitate education, simulation and reward users.
Solutions provides through a dedicated Solutions Centre within the hospital allowing access to the portal by approved hospital staff and surgeons.
Articles
Read the latest news about Solutions.

Chinese doctors used 3D printing to successfully treat 8-month old with craniosynostosis
Tess Tue, 31 May 2016
A team of doctors from Shanghai Childrens Medical Center were able to successfully perform a craniosynostosis treatment surgery on an eight-month-old boy Jia Jia (whose name has been changed for this article) with the help of a 3D printed surgical guide.
Chinese doctors use 3D printed grafts in two successful ankle joint deformity surgeries
Alec Buren Sun, 29 May 2016
Two patients with severe ankle joint deformities were helped with 3D printed bone grafts, which not only made treatment more precise than when relying on conventional implants, but also significantly decreased the surgery's impact a patient's health.
Frostbite victim to get 3D printed bionic hands
Alec Buren , 3ders.org Sat, 21 May 2016
After getting disorientated and falling through a crack in the ice during a snow storm, a Canadian man spent 6 hours in -50F degree weather. As a result of severe frostbite, his fingers were amputated. Over the past few weeks, Justin Brawley, the owner of World of 3D Printing, has been working hard to develop two personalised 3D printed prosthetics, with the help of the online 3D printing community. The bionics (called 'Hackberries') will have flexible wrists and partially motorized fingers, and will be attached the arm muscles through sensors.
How 4D printing is now saving lives
Lucas Mearian , Computerworld Wed, 18 May 2016
Sixteen-month-old Garrett Peterson's airways collapsed daily. Peterson was born with bronchomalacia, weak cartilage in the walls of the bronchial tubes, and had spent his entire life at the University of Utah Hospital on a high-pressure ventilator to keep him alive. At the University of Michigan, biomedical engineer Scott Hollister had developed a 3D printed splint that could absorb into the body over time but could hold open airways in newborns for two to three years; it was enough time for the bronchial cartilage to reform into healthy airways.
---
【Video Information】
---
<CSIRO Anatomics create Porestar>
---
【News Information】
---
<School prints museum artefacts in 3D>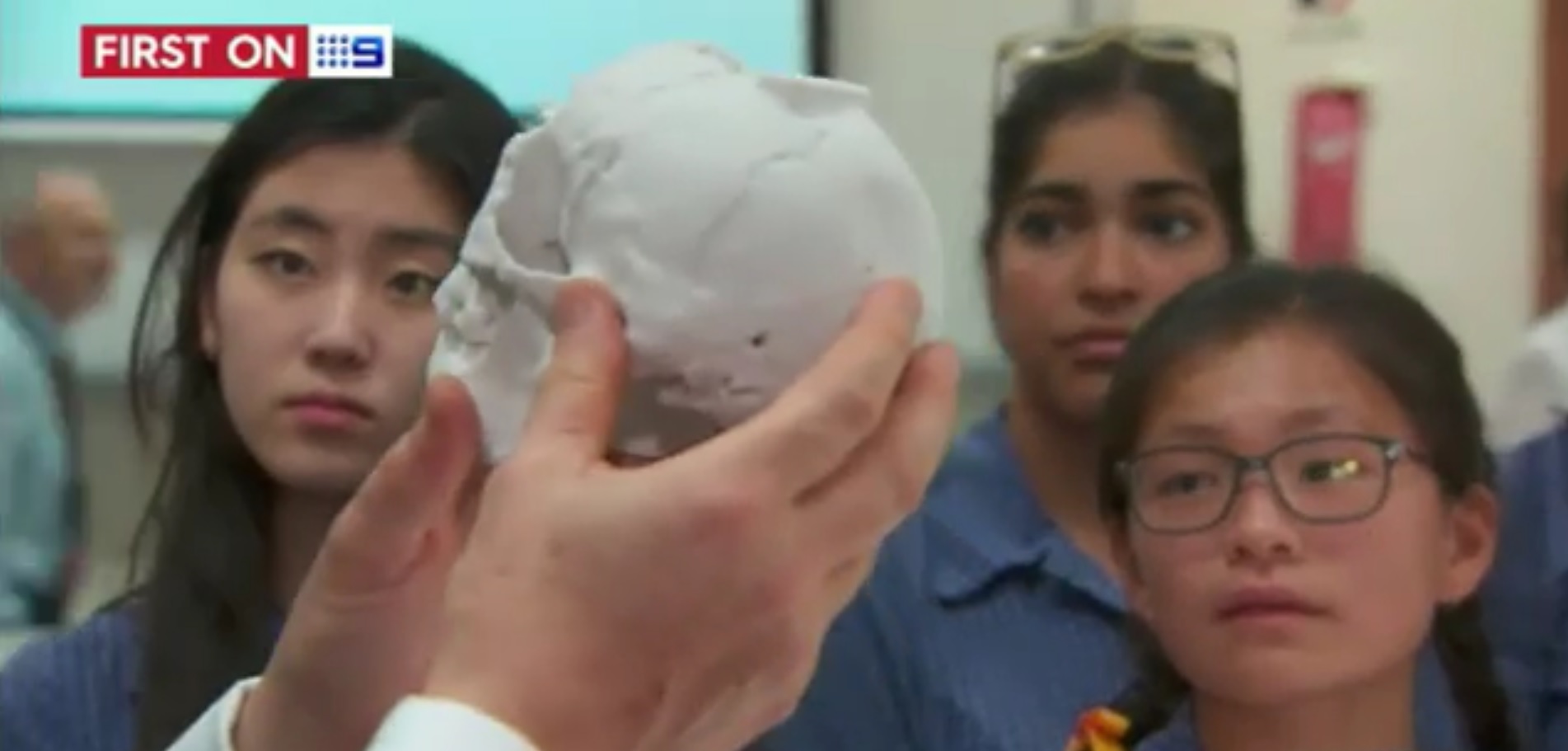 <How 3D printing could revolutionise surgery>